In-Home Training while you're at work!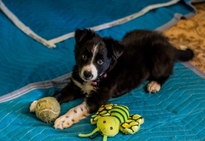 Do you not have time to work with your new puppy?

Do you ever wish someone would just come and train your dog?

Here is your chance!!!!

Cloud K9 Academy is now offering Day Training. We will come train your dog, during the day, while you are at work. This means no time commitments from you. We will visit three times per week and work with your dog. Each training session will last 45 minutes. Your dog will also be pottied during our visit.

We offer basic obedience, behavior modification, sport dog foundation and CGC/Therapy Dog Prep.
---
Packages:
3 Weeks: $900
4 Weeks: $1150
5 Weeks: $1350


Enroll Now

The owner must be present at the beginning of the first session and for at least one session during the final week of each package.