Manners Training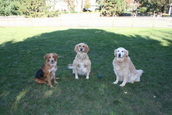 For puppies all the way through competitive obedience.
---
Canine Behavior Consultations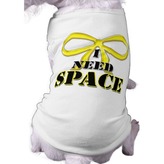 Is your dog showing signs of fear, aggression or anxiety? Is your dog
reactive
, resource guarding, growling or barking? If so let us help you.
---
Trick Dog Training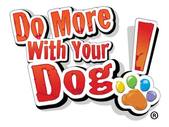 Earn official trick dog titles and have fun with your dog.

---
Agility Foundation Training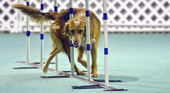 Foundation is the most important part of training for any dog sport. We will help you develop a strong foundation so that you may succeed in any sport.
---
Puppy Socialization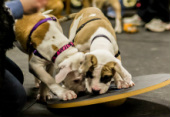 Puppies need positive socialization to become well behaved citizens.
---
New Dog Consultations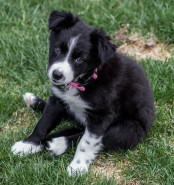 Are you planning on getting a dog? Did you get a new dog? We can help make the transition seamless.
---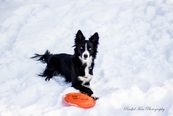 Have you ever watched the dogs on TV flying through the air, catching discs and doing all those cool tricks. We will help you build the foundation so you can have fun with your dog and show off to all your friends.
---

Contact Rachel to schedule your private lesson or enroll in group classes